Uses for QR codes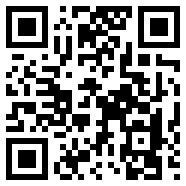 First off, do you know what a QR code is? If not, look at the picture to the left. For the uninitiated, a QR code is a fancy version of a bar code. (I hope that wasn't too technical.)
QR codes are meant to target smart phone users. Most smart phone platforms have a bar code reader application available. This is what you will need to scan the fancy new bar code
There are more and more uses for QR codes. If you look, you will start to see them everywhere. They are on products, movie posters, websites…. you name it. Take a peek below to find out some ways you may be able to use a QR code.
If you are looking to make a QR code, the first thing you will need is a code generator. Here is one I like. As you can see it is pretty easy to use.
You can choose between the following options:
URL
SMS
Phone number
Text
Here are some samples of what the finished QR codes will look like. Try and scan them. If you do not have a bar code scanner, download one here. Android, Blackberry, iPhone
URL
SMS
Phone number
Text
What can you do with QR codes?
If you use some imagination you can probably come up with a bunch of cool ideas to attract mobile phone users. Here are a few ideas to get you started.
On your website
In your email signature
On a business card (saves a tree)
In a newspaper ad
In a Yellow Pages ad
In a banner ad for your business or website
In a TV ad
On a t-shirt
In your author bio (if you write for a site, newspaper, a book or magazine
On a physical product label
In the signature you create in forums
Your Twitter profile pic
In a photo album on Facebook
What ways can you think of to use a QR code?